SEVEN is spearheading an exciting entertainment and leisure project along the corniche waterfront, developed on reclaimed land in the city of Jizan along the scenic 260km Red Sea coastline.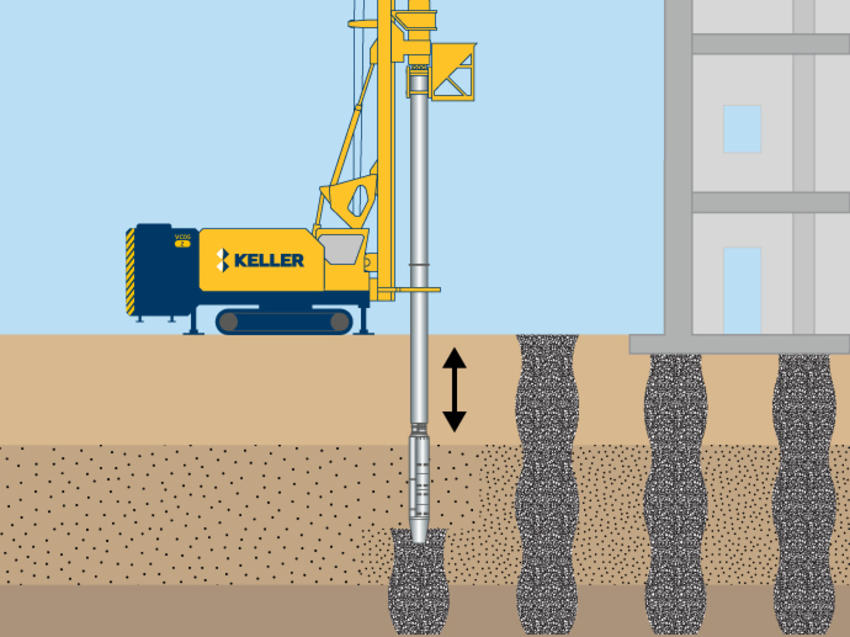 The project
The multifaceted entertainment complex will encompass a diverse range of attractions, including black box, bowling, indoor golf, seven FEC, go-karting, various food and beverage options, pre-teen edutainment and a cinema.
The challenge
The project demanded a tight completion schedule with phased handover milestones, necessitating efficient management of a substantial fleet of equipment, skilled manpower, and the supply of materials within a confined workspace. The ground improvement design was challenged by the varying occurrence of SABKHA and CLAY layers up to 18m depth. 
The solution
Keller utilized cone penetration testing to acquire supplementary data for optimizing the design by dividing the site into specific zones based on subsoil profiles. By careful evaluation, a stone column solution, using 0.6m & 1.0m diameters, was adopted that met the cost, time, and design specifications. The scope comprised of 117 500m² of ground improvement by vibro-replacement.  The works were completed in time using seven top and bottom feed vibro replacement rigs.
The high safety standards adopted, resulting in an accident-free work environment.
Project facts
Owner(s)
Saudi Entertainment Venture (Seven)
Keller business unit(s)
Keller Turki Company Ltd. - Saudi Arabia
Main contractor(s)
Advanced Construction Company Limited