Al Taweelah alumina refinery is the first in the United Arab Emirates and only the second in the Middle East. The plant converts bauxite into alumina, the feedstock for aluminium smelters.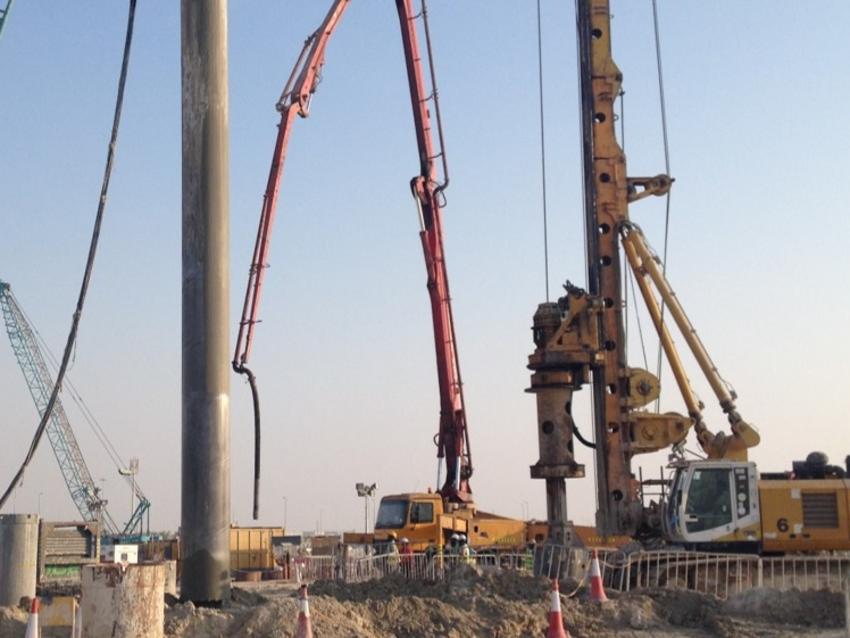 The project
The Owner EGA is the world's largest 'premium aluminium' producer and the biggest industrial company in the UAE outside oil and gas. The Al Taweelah (Shaheen) Alumina Refinery is designed for a production capacity of 2 million tonnes of alumina per year and is expected to meet 40 per cent of UAE's alumina requirements. 
Our works involved the execution of piling works for 35 Tanks founded on 910 CIS bored piles of 1.0m diameter and max 43m depth and socketing 25 to 30m in rock formation.
The challenge
Installing 1.0m ø piles to max 43m depth requiring 25m to 30m in sandstone, mudstone (UCS 0.85 to 2.5MPa) and very dense gypsum of UCS 15MPa layers occurring at 35 to 40m depth.
Very stringent HSE requirements restricting productivity to proceed normally, but these were implemented to the satisfaction of the client.
The solution
The pile installation work was properly sequenced such that the drilling works progressed independently and the steel and concrete placement was managed by another team thus achieving the required level of productivity after a slow start.
Five preliminary test piles were installed in various locations on site to confirm the design. One percent of working piles were successfully load tested in compression and five percent passed the dynamic load tests while all piles passed the non-destructive low-strain integrity testing with no anomalies.  Working piles were load tested simultaneously and the locations were handed over within the agreed milestone dates. 
Project facts
Owner(s)
Emirates Global Aluminium PJSC
Main contractor(s)
EPCM Contractor: Bechtel-Petrofac JV