An optimized and smart design with a wider grid resulted in considerable cost savings for our client.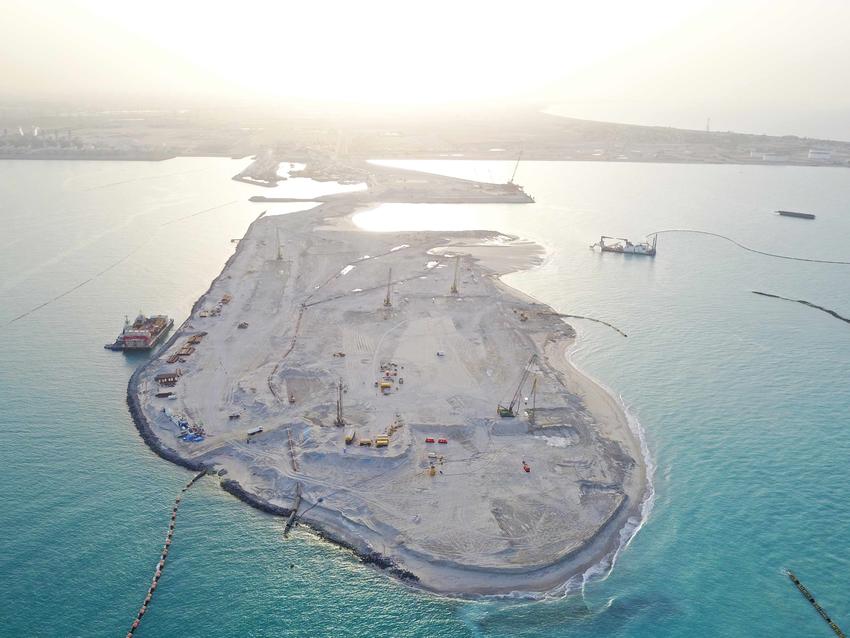 The project
The Kuwait National Petroleum Company plans to build a new LNG regasification plant, the Al Zour LNG Import Project (LNGI) to supply natural gas to the Kuwait national gas grid. Al Zour is located about 90 km south of Kuwait City. The overall construction cost for this project is £10.4 billion and will result in one of the largest refineries in the world, producing upwards of 615,000 crude oil barrels per day. 
The challenge
A densification of the upper dry fill up to 95% MDD (81% Dr) was required, whereas, the fill below sea level is to be compacted to 90% MDD (58% Dr). Furthermore, an additional requirement was that settlement should be kept less than 25mm when a 3m x 3m footing is being loaded to 200kPa. The total volume of compacted soil was 11.3 million m3 with a maximum depth of 24m.  
The solution
Vibro compaction in 3.75m triangular grids were adopted with a total of ten S700 vibrators working simultaneously on site. Production was monitored by the Keller M5 recorder and the performance verification was done by comparing target CPT values to the average post-CPT of the best and weakest point.
Project facts
Owner(s)
Kuwait National Petroleum Company (KNPC)
Main contractor(s)
China Harbour Engineering Company Ltd. (CHEC)