Keller was awarded the design and build, cast-in-situ bored piling contract for warehouse in Bahrain.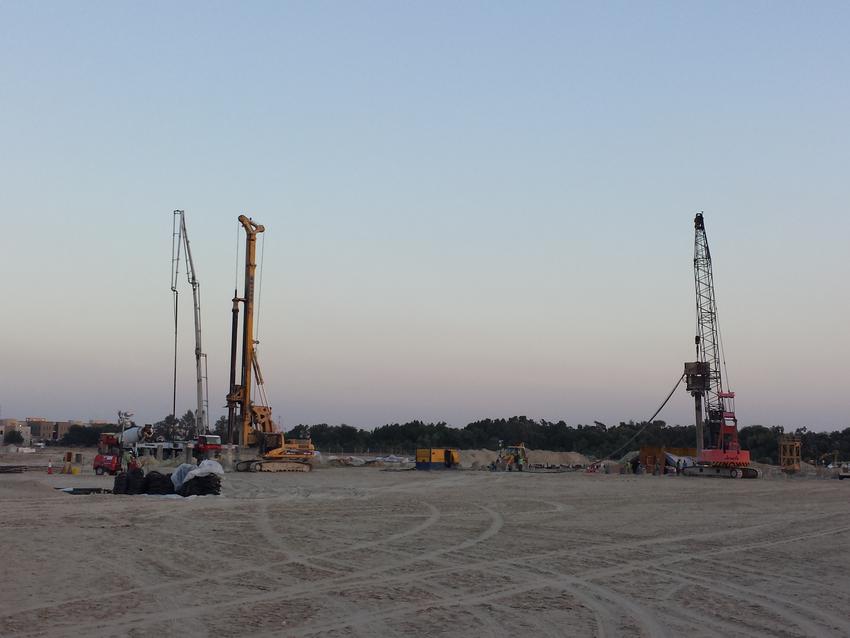 The project
The project BAH-054 (Amazon Data Center) in Zallaq, Bahrain is a warehouse type steel structure.
The challenge
The lithology of the site was varying with respect to the thickness of the sandy soil strata overlying the weathered, weak calcilutite rock, followed by strong mudstone. This implied that each borehole would need to be studied for temporarily casing the collapsible soil strata, followed by pile socket into the mudstone layer as required by design. 
The solution
Piles of  0.6m diameter were designed with varying depths of 9m and 12m that were socketed up to 3m and 6m into the competent mudstone layer, respectively. The design confirmation was sought on 9.0m deep pile tested to 2.5 times the required pile capacity of 100ton. The pile socket was ensured for each borehole by visual inspection, confirming the start of the competent mudstone layer.
High productivity achieved on the project, averaging at 20 piles/day with one rig and double shift.  The project was completed in the scheduled time of 30 days with additional tests included in the scope.
Project facts
Keller business unit(s)
Keller Grundbau GmbH, Bahrain
Main contractor(s)
Absal Paul Contracting WLL