One of the largest projects undertaken in Bahrain with the objective of increasing refining capacity, enhancing the product slate and improving energy efficiency.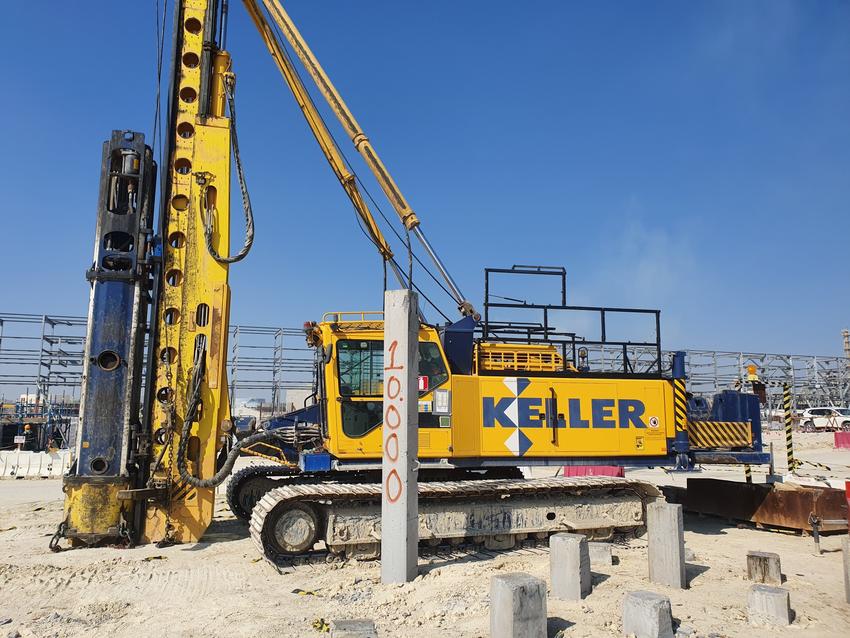 The project
BAPCO awarded the turnkey EPCC contract to TTSJV to construct a series of units for the expansion and modernization of its 267,000 b/d refinery at Sitra, Bahrain.
Keller was appointed as geotechnical specialist to carry out the piling and ground improvement works.
The challenge
The construction site covering an area of ~400,000m² had challenging soil conditions with varying consistency overlying limestone strata.
The essential challenge was to propose an alternative to bored piles in order to reduce the volume of excavated material and thus the volume of soil disposal offsite. The alternative ground improvement solution had to meet the design challenge of stringent total and differential settlement requirements similar to bored piles. 
The proposed precast rigid inclusion elements successfully mitigated the environmental challenges.
The solution
Keller proposed the precast rigid inclusions (PRI) of section 0.3m sq. and varying lengths as a cost effective, solution that met all the technical objectives.
The PRIs were installed by driving them into the ground using a special crawler base unit with a hydraulic hammer. In order to optimize the PRI lengths, Keller performed series of DPH tests to investigate the bedrock level with high resolution. Load tests combined with pile driving analyzer allowed us to optimize the PRI design while achieving the bearing capacity and settlement requirements.
On completion more than 5,500 bored piles and around 10,000 PRIs were installed thus minimizing soil excavation and subsequent disposal.
Project facts
Owner(s)
BAPCO (Bahrain Petroleum Company)
Keller business unit(s)
Keller Grundbau GmbH – Bahrain
Main contractor(s)
TTSJV (Joint Venture of Technip, Tecnicas Reunidas and Samsung)