Ruwais refinery expands its processing capacity.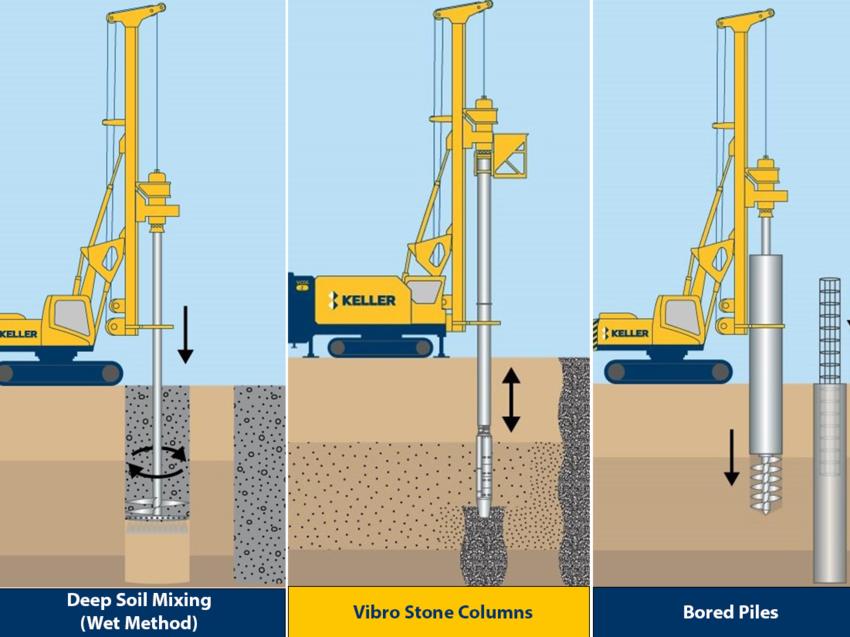 The project
ADNOC's Crude Flexibility Project was proposed to expand the processing capacity of Ruwais refinery to gain flexibility and refine 420'000 barrels per day of Upper Zakum crude oil.
Keller was awarded the ground improvement and piling scope by Samsung Engineering, a repeat order after Keller's previous performance during the Carbon Black & delayed Coker project of Ruwais Refinery.
The HSE performance of Keller was acknowledged by the client and the main contractor as best subcontractor on the project.
The challenge
Part of the works were to be executed in brownfield conditions where certain locations required vibration free techniques and working in close vicinity of active plant.
The working area was divided into two independent locations about a km apart. Very strict HSE regulations on site challenging the achievement of desired productivity to meet the program.
The solution
The design optimization resulted in varying depths of 800mm Ø stone column that were installed using the vibro replacement (VR) wet and dry processes for foundations that allowed settlements up to 25mm.
Foundations that were more stringent on differential movement were founded on 600mm Ø bored piles (BP). In brownfield locations demanding no vibrations 1000mm Ø deep soil mixing (DSM) columns were installed providing similar rigidity as piles.
The project was timely executed using 8-VR rigs, 4-BP rigs, and 2-DSM rigs.
Project facts
Owner(s)
Abu Dhabi National Oil Company (ADNOC)
Keller business unit(s)
Keller Grundbau GmbH – Abu Dhabi Branch