Vibro compaction of 7 million m³ of sand across an area 380,000 m² of land.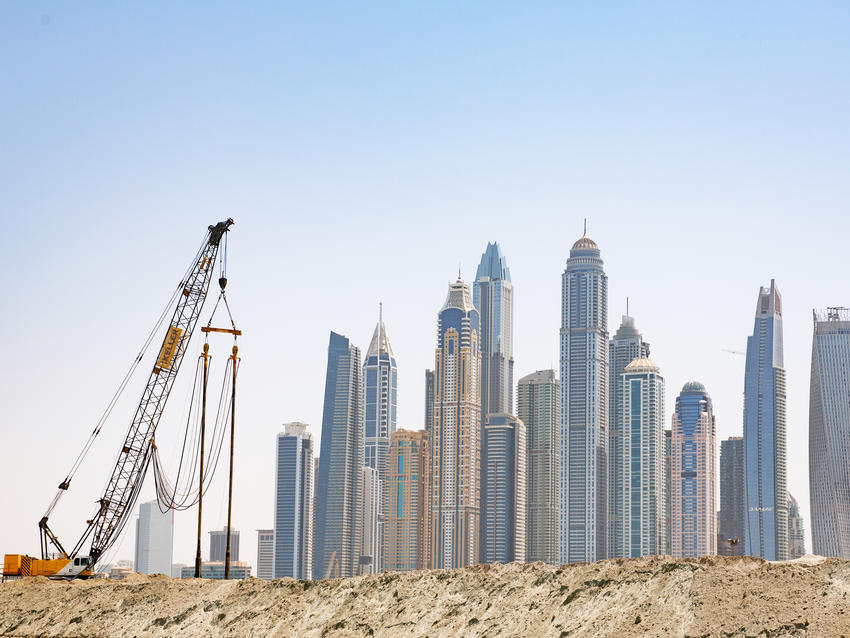 The project
The new 20-million-square-foot Dubai Harbour, which will sit adjacent to the famous Palm Jumeirah, will feature the region's largest marina, as well as a cruise ship terminal, a 135m-tall lighthouse featuring a luxury hotel, and various retail and entertainment spaces. Led by developer Meraas, the project is the cornerstone of the Emirate's vision to attract 20 million tourists a year by 2020.
The challenge
Requiring substantial ground improvement to compact a 380,000m² new peninsula. In addition, supporting Van Oord's idea of reusing the reclaimed land source material instead of dredging it from an area at sea.
The solution
Typically, the sloping edge of reclaimed land is compacted either from a floating barge or by temporarily extending the reclamation and cutting the overfill back once compacted. Overfilling the long 20m-wide shoreline meant that an additional 1 million m³ of sand would be required. Keller's solution to use a larger-than-usual crawler crane eliminated the need for marine equipment, extensive overfill and cutback costs which resulted in consequential time saving. SPT and DPT tests were executed to prove that our material was sufficiently compacted to fulfill Van Oord's geotechnical performance requirements.
Dubai Harbour, United Arab Emirates