38-Storey LEED Certified Project at the gateway of Bahrain Bay.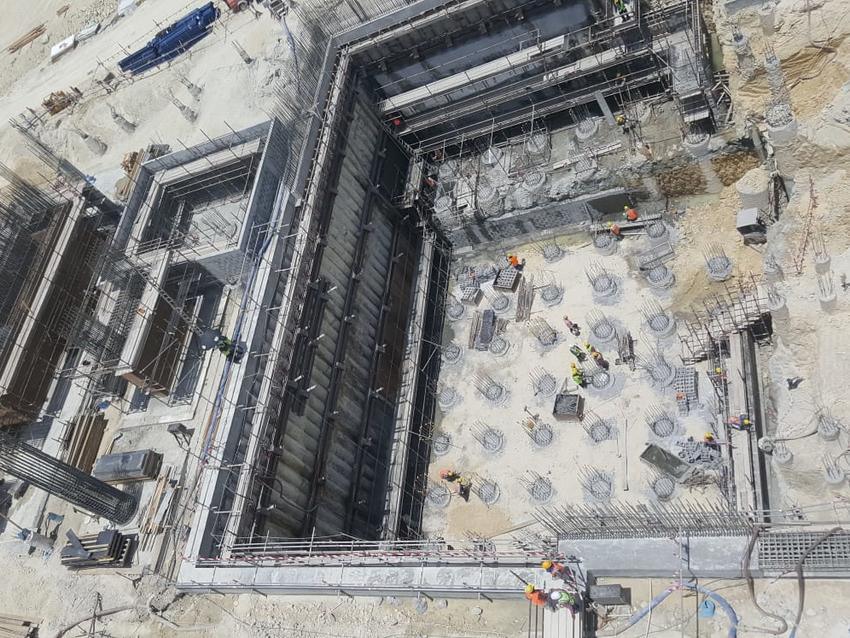 The project
Future Generation Reserve Tower is the first investment tower as an approved LEED-certified building in the Kingdom. The tower is located overlooking the two major developments Bahrain Financial Harbor and Bahrain Bay and is set to become the new financial icon of Bahrain. The 38-floor tower has built up area of 12,000sqm and an overall site area of 63,000sqm.
The challenge
Structural piles, heavily loaded to be installed at two levels in a congested area, partly excavated. Design the excavation support, for installation from 7.0m below the upper working level. Excavation depths varying from 5.5m to 14.5m. Restricted space for installing regular spacing of anchors. 
The solution
The structural piles were installed of 1.2m diameter to carry greater load and reduce pile numbers. The excavation support design was optimized to save costs using 0.6m and 0.7m diameter piles. The anchor design was optimized by subdividing into zones of varying challenges with restricted space and varying loads. 
Project facts
Owner(s)
Ministry of Finance and National Economy
Keller business unit(s)
Keller Grundbau GmbH - Bahrain Branch