The Golden Gate aims to be the tallest free-hold residential towers in Bahrain.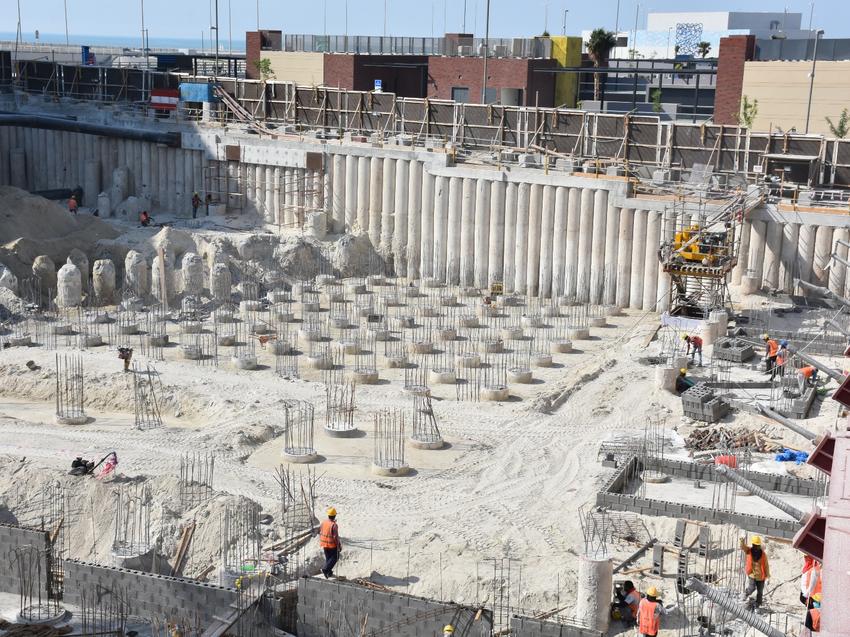 The project
The Golden Gate project is being constructed over an area of 140,000m² providing views of waterfront and iconic Bahraini landmarks.
It aims to be the tallest free-hold residential towers in the country. It shall consist of 746 luxurious apartments, an infinity pool and other amenities, spread over two residential towers of 53 and 45 floors with 7 floors for 999 parking spaces.    
The challenge
The site was surrounded by highly varying ground elevations on all four sides including active roads and buildings.
The challenge in this case was to design a shoring system that is value engineered to take up varying forces and is supported according to the deflection tolerances allowed.
The challenges during execution were related to the high level of precision that was required to ensure the verticality of the shoring system in restricted workspace, with changing working platform levels.
The solution
Keller provided major cost savings to MC by alternative design for Contiguous Pile Wall that was partly anchored and partly braced internally, and the rest was unsupported.
Contiguous piles were designed with an arched alignment to reduce forces on the wall and have it partly unsupported, partly braced with internal props and anchored with strands and wailing to withstand higher forces.
The arch shape was executed with perfection by careful setting out of reference points and precision monitoring during casing installation to ensure verticality.
Structural piles were successfully installed with cut-off levels 3 to 4m below working level.
 
Project facts
Owner(s)
JV: Kooheji's Golden Gate Developers, India's Ajmera Realty and Mayfair Housing
Keller business unit(s)
Keller Grundbau GmbH - Bahrain
Main contractor(s)
Al-Jameel Construction WLL