Vibro Replacement, top-feed method used to install 31.3m deep stone columns.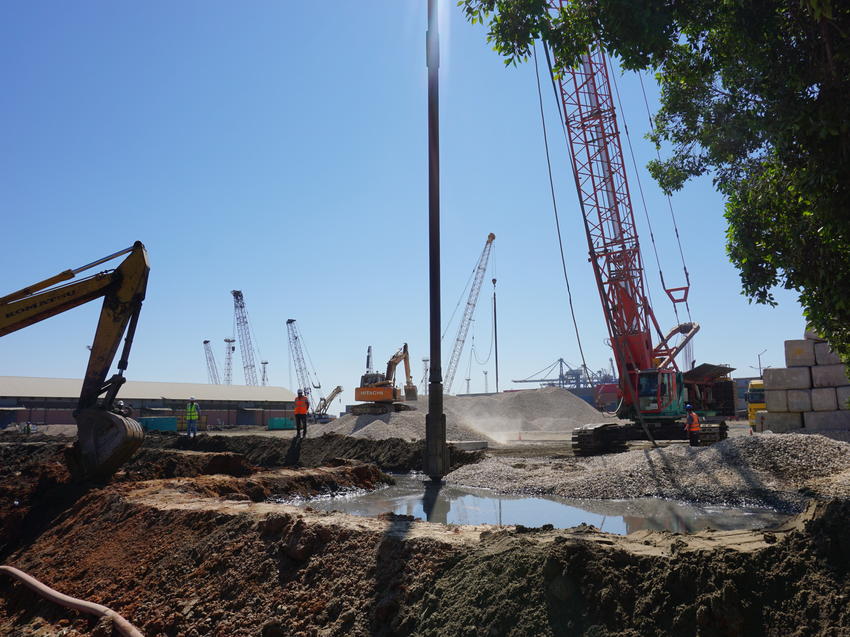 The project
The New Horizon Tank Terminal company, a subsidiary of Life Chemicals Group is the developer of the liquid bulk storage terminal in West Port Said area. The planned 27 tanks will have total chemical storage capacity of 35,000m³.
Keller's solution to reinforce the ground using stone columns was accepted as a technically sound and economically viable option compared to piles. 
The challenge
The design of stone columns was challenged by the tanks being founded on soils with 23m of soft clay below 9.5m. The stone column replacement ratio and depth, were established to the satisfaction of the consultant using the inhouse software KID, cross checked by detailed assessments using PLAXIS 2D and 3D programs.
The execution of these works was further challenged by 27 tanks in congested configuration set in 13,000m² area.
The solution
Stone column design was implemented as an alternative to 50m deep piles.
The design solution adopted was 1.0m nominal diameter stone columns, 31.3m deep with varying replacement ratios depending on tanks being 20m or 13m in diameter. Zone load tests on a group of columns using and Plate load tests on single columns were performed to confirm the design.
The execution was skillfully managed, installing approximately 95km of stone columns on completion.
Project facts
Owner(s)
New Horizon Tank Terminal Co. Ltd. (a Life Chemicals Group Company)