New urban communities set to reduce housing and overcrowding in Egyptian cities.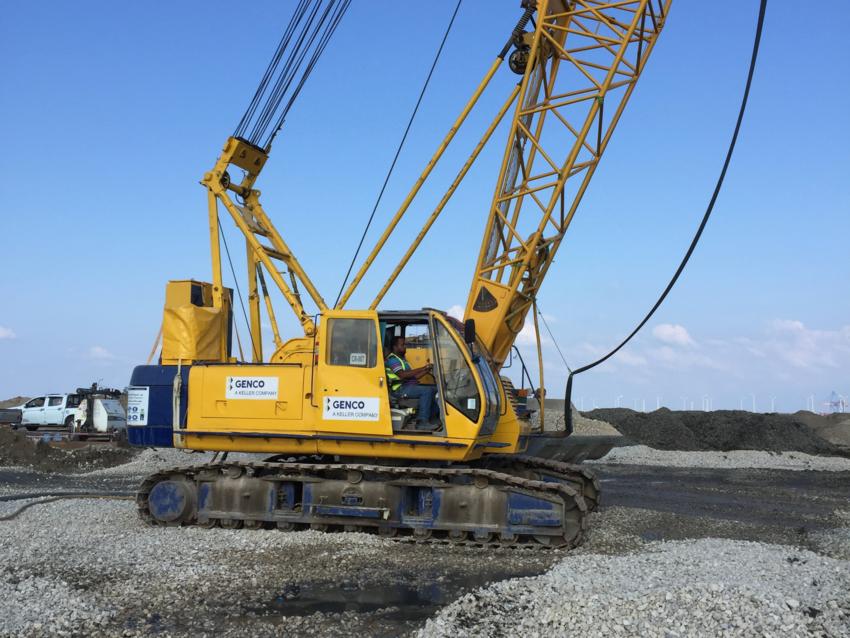 The project
The Egyptian government is building new urban communities to reduce the problem of housing and overcrowding in cities and the Port Fouad residential complex project is part of this initiative.
The residential complex comprises of eighty (80) buildings covering a total area of 160,000m². The construction area allotted to each building is 480m². The project has two phases. Phase 1 comprises of 53 buildings while Phase 2 will have 27 buildings. The buildings are designed on mat foundations.  
The challenge
The stone column solution was being adopted in soft soils with high cohesive content as an alternative to piles.
The mat foundation design allowed 100mm total settlement and 1:500 differential settlement under 100kPa design load. The essential challenge here was to ensure the quality of stone columns in cohesive soils.
The solution
Keller executed the works as per Clients design of 1.0m diameter stone columns to depths ranging from 7m to 13m.
The quality of works performed were tested by zone load tests up to 150% of design bearing pressure of 100kPa for mat foundations. The load areas tested varied as 3m, 4.5m and 6m. All tests were successful confirming total settlement of 100mm and differential 1:500 under mat foundations.
The works were timely completed in 6.0 months.
Project facts
Owner(s)
Egyptian Ministry of Housing