Installation of 82,500 KM of Prefabricated Vertical Drains, that would run 2.1 times around the world!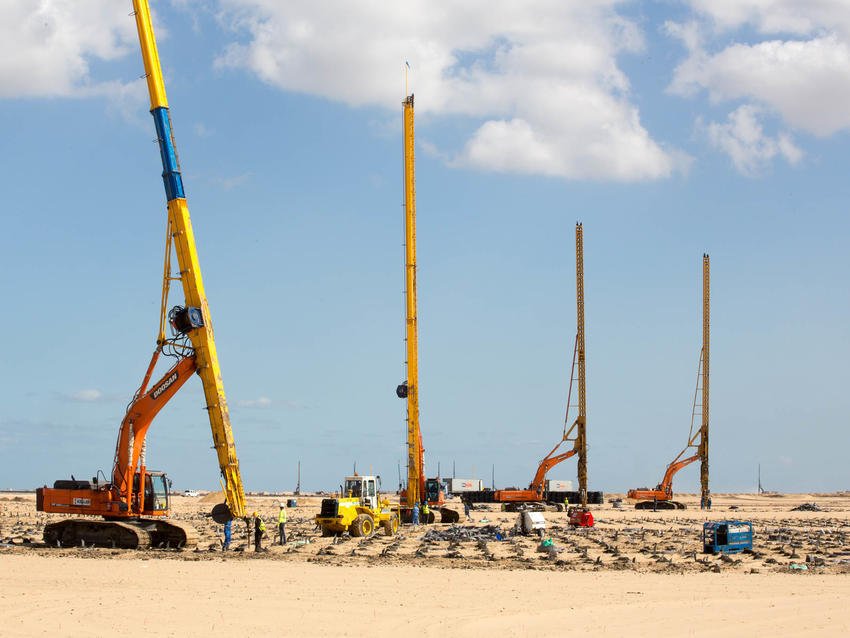 The project
Port Said adjacent to Suez Canal is one of the busiest ports in the world. Due to the current development in Suez Canal, the east side of Port Said is to be developed to assist in the financial and economic growth. The project consists of several terminals and industrial zones to be built on a plot area of approximately 60,000,000 m² located near the shore.
The challenge
The biggest challenge was to establish site organization, large fleet of equipment and PVD material import to install 82,500 km of it within a year. The required organization and resources were built up in stages to support 22 rigs working in triple shift.  
The solution
The lead design was governed by Keller and done by experienced consultants. The final design was based on the soil investigation data collected from the CPTu test results and field trials to verify the design. Keller mobilized its own resources from inside Egypt and Europe and subcontracted a part of the works.
Project facts
Owner(s)
Armament Authority of Egypt
Main contractor(s)
Armament Authority of Egypt