Saudi Kayan Petrochemical Complex is one of the largest Petrochemical Plants in the world situated in Jubail Industrial City, Saudi Arabia.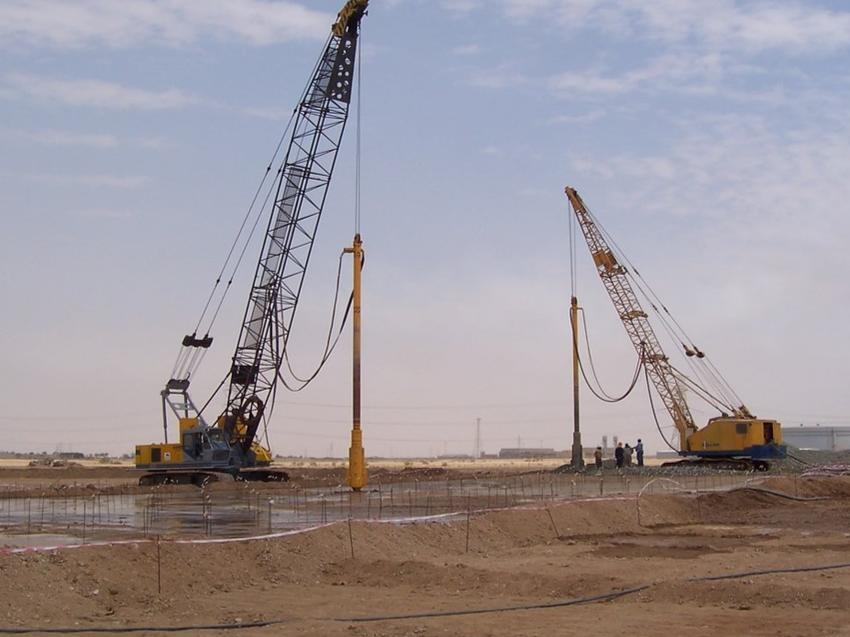 The project
Keller carried out major piling and soil improvement work in various packages inside Saudi Kayan Project. A total of 17 450 no. bored piles  and 400 000 lm of stone columns were installed using 9 piling rigs and 6 stone column rigs, working in double shifts. 
The challenge
The varying pile diameters from 0.45m to 0.8m to depths of 18 to 25m were a big challenge in terms of maintaining the high level of productivity which could only be possible when concrete and steel were supplied on time. The sequencing of the works, to ensure continuity of work in a production plant, was the key to our success. The daily average of 500 m³/day of ready mix concrete and 50 tons/day of steel were managed to meet the daily pile production. The steel bars were then fabricated to steel cages at a rate of 65 cages/day using 3 teams. Steel was procured in batches of up to 1000 tons per month. 
To install 400 km of stone columns, 10-11m deep, the daily supply of 3000 m³ of coarse aggregate was managed using six suppliers to maintain a stock pile of 40 000 m³ on site. The surplus effluent soil was disposed off-site using multiple subcontractors who removed 3000m³ /day.
The solution
A total of  17 450 no. bored piles to depths of 18 -25 m and 400 000 lm of stone columns were timely installed  in accordance with the given design and were successfully tested to conform to the specified performance acceptance criteria.
The vibro replacement technique was used to improve the soil under the proposed storage tanks.   There were a total of 6 tanks of various diameters under which the improvement was performed.
 
Project facts
Owner(s)
Saudi Kayan Petrochemical Company
Main contractor(s)
Fluor Arabia Ltd.
Samsung Engineering
SINOPEC
Dayim Punj Lloyd