Design and construction of stone columns to support 8 storage tanks of diameters 38m to 55m, at a facility in Ain Sukhna, Egypt.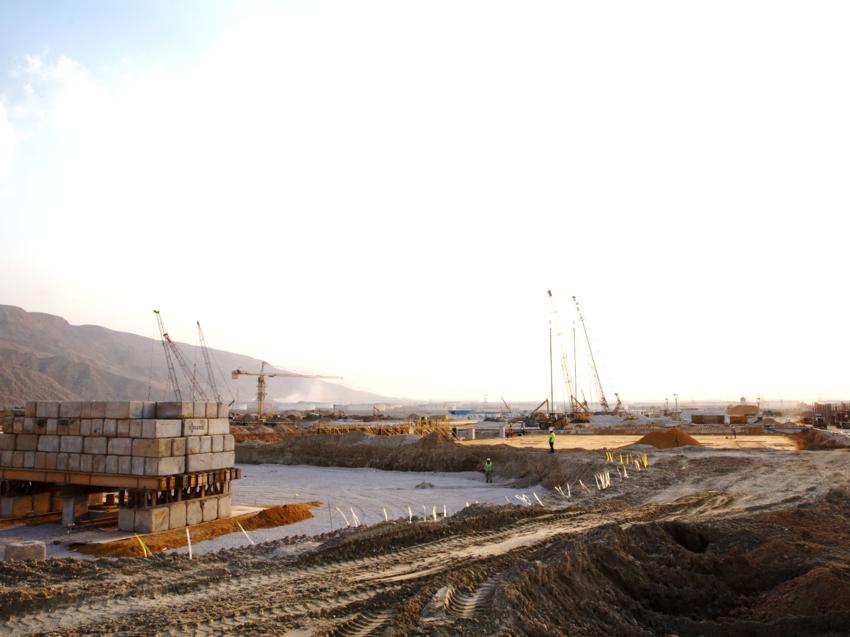 The project
The project known as "Ain Sukhna Product Hub ASPH" includes onshore and offshore facilities to provide the services of storage, loading, unloading and send out of Fuel oil, LPG and Natural Gas aimed at increasing the added value for SUMED Clients.
The diameter of the individual storage tanks varied from 38m to 55m with individual capacities varying from 25,000m³ to 50,000m³.
The challenge
The installation of 211,000lm of stone columns with a maximum depth of 38m, was a task being undertaken for the first time in Middle East.
Very close spacing due to sensitive ground conditions made it more challenging. The deep columns varied in depth from 33m to 38m. The required organization and resources were built up in stages to support 6 rigs working in parallel and in double shift.  
The solution
The final design was based on the soil investigation data collected from the CPTu test results.
Execution was done in a sequence starting from one edge of the tank and going across. The modifications done on the system proved successful in penetrating lenses of dense soil layers and particularly cohesive clay layers preventing the vibrator from getting stuck.
Project facts
Owner(s)
Arab Petroleum Pipeline Co. SUMED
Main contractor(s)
Consortium ENPPI & PETROJET