The Taweelah desalination facility is sufficient to meet the water demand for over 350,000 households.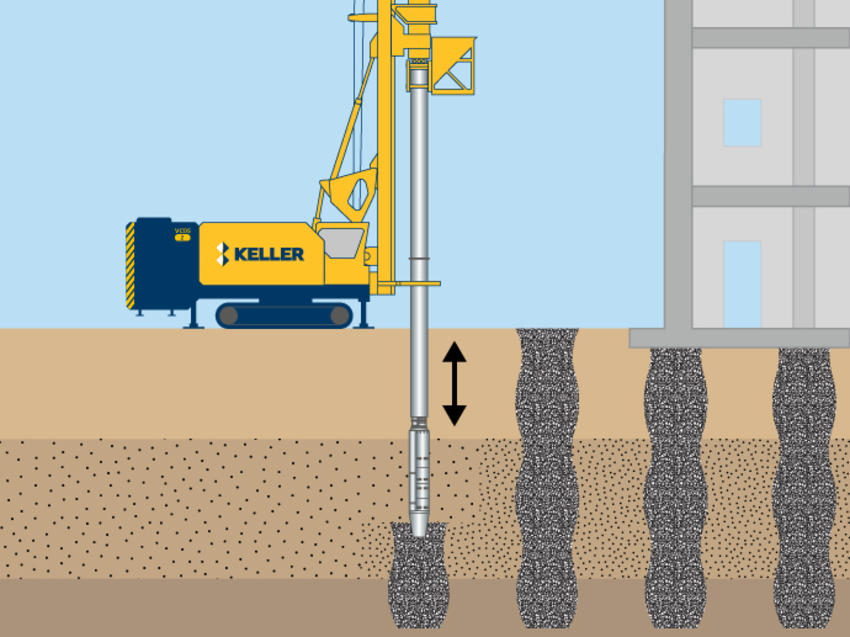 The project
Taweelah desalination IWP will have a production capacity of 200 million gallons per day of water, making it the largest reverse osmosis desalination plant in the World in its time.
The challenge
The Main Contractor's original plan to install bored piles was delayed. An alternative solution was being sought with 250kPa bearing capacity and 25mm settlement for all foundation types. The alternative was to be time and cost effective and was to shorten the approval process by the local municipalities compared to bored piles. The scope included 5 tanks, RO plant and other support buildings.
The solution
Stone Columns by Vibro-Replacement (wet and dry) was offered as an alternative to the Piling solution
Keller, successfully designed and executed stone column construction by vibro-replacement (top/bottom-feed method) and deployed adequate rigs to meet the desired program.  Post award, Keller successfully mitigated another challenge with underground utilities not identified at bidding stage that required design changes and close cooperation with the Main Contractor and concerned government authorities. High safety standards were maintained that were appreciated by Main Contractor.
Project facts
Keller business unit(s)
Keller Grundbau GMBH - Abu Dhabi Branch