Design and installation of a  secant pile wall (SPW) for Inlet Pumping Station and Inlet Collection Chamber and the design and installation of vibro replacement (stone columns) for SBR tanks and various supporting buildings.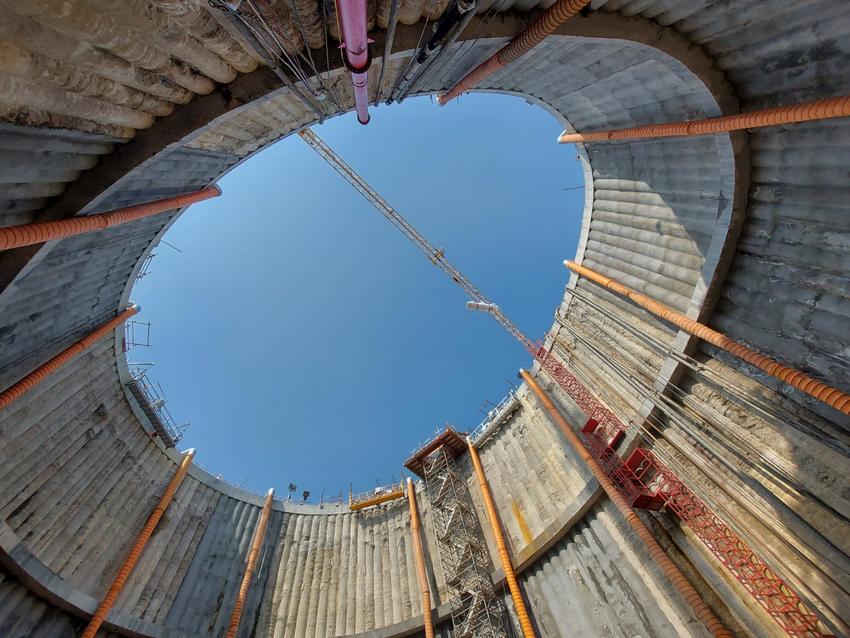 The project
The expansion of TUBLI Sewage Treatment Plant (STP) – Phase 4 in Kingdom of Bahrain.
The Project aims to upgrade the secondary treatment unit at Tubli STP, using the 'HYBACS' technique, which is to improve the quality of water and the 100,000m³/day overflow to Tubli Plant.
The project deploys proprietary SMARTTM reactor units that stimulate a special and specific bacterial pattern with a high biological activity that has the ability to deal with different levels of organic materials. This will reflect on the quality of waters discarded in Tubli Bay. It will also create balance between the present capacity of the plant (200,000 m³/day) and the daily flow to the plant, which is estimated to be 300,000m³.
The challenge
The main challenge on this project was to install the 900mm diameter secant pile wall using the segmental double-wall temporary casing to the full depth of 28m and through 16m to 17m of limestone rock.
The double-wall casing was proposed due to past successes in Bahrain in doing such works whereby, Keller is known to maintain less than the 0.5% verticality limit near-perfect secant overlap between piles. Also, to execute stone columns very close to existing live gas pipelines and very constrained work space between many construction activities in progress.
The solution
Secant Pile Wall (SPW)
Initially, Inlet pumping station was planned as a rectangular structure. Based on vast local experience, Keller along with EPC contractor changed the shape of the structure to 2 circles connected, which gave huge saving to EPC contractor in terms of cost and time. Further, to avoid EPC contractor's execution problems, with the support from Keller France, optimized the SPW design by adopting an elliptical-shaped wall for the Inlet pumping station, where excavation depths were 25m and pile lengths 28m, allowing for tunnel connections to be bored through later.
The second shaft, however, was a circular shape for 21.6m excavation and supported by 24.5m deep piles.
Vibro Replacement – Stone Columns (Dry Bottom Feed Method)
Due to presence of very loose layers of silt, for 15 structures having a footprint area about 50,000m², was planned to replace complete soil down to 5m with structural fill compacted in 300mm layers.   
Keller gave an optimized solution with vibro replacement – stone columns (dry bottom feed method), which gave a huge saving of more than 50%, to the EPC contractor in terms of cost and time.
Considering the practical obstacles on site, Keller has successfully executed the project with high quality and safety standards, which was appreciated by Client, Consultant, and Contractor. 
Project facts
Owner(s)
Ministry of Works, Municipalities Affairs and Urban Planning – Kingdom of Bahrain
Keller business unit(s)
Keller Grundbau GmbH, Bahrain
Main contractor(s)
JV WTE TECTON AZMEEL W.L.L. (WTE Wassertechnik GmbH, Tecton Engineering & Construction LLC, Azmeel Contracting Co. Ltd.)
Cebarco Bahrain S.P.C - Civil Sub-Contractor
Engineer(s)
JV KEO International Consultants & p2mberlin Middle East